I love how loved we are – and trying to find a balance between my work life and glass life so that I can continue to share with you all!
I have posted on our website the days the studio will be open for you to drop in – and will continue to post this way as well as setting appointments via email(Toni OR Vicki).  Eeeek so exciting! Again, gratitude is in our hearts – we love making! Living the dream!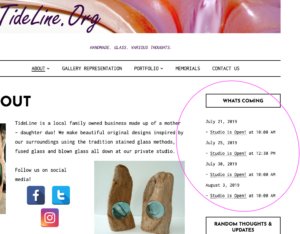 Follow us on social media!