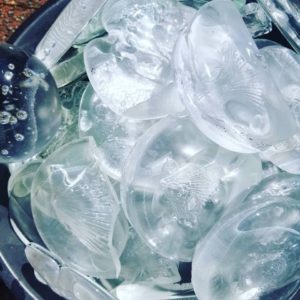 I have had such a great week in the hotshop! The weather has been amazing, the glass has been cooperative, and my mind is relaxed.  What else can a girl ask for!
Glass is becoming more and more harder to find.  The glass I use is no longer made – and most would think its just glass! I have some old wine bottles you can have.  Unfortunately it doesn't work like that.  So – instead of panicking (again) I have done what I should have been doing all along was sort my clear, and recharge as I go using half new glass half upcycled.  But anyone who knows me knows I am a bit of princess.  Regardless, I spent a day sandblasting the seconds and charged the furnace with the used glass.  Not only did it clean up my shop a bit, it freed up my favorite bowl and has allowed me a few more days of blowing with nice, clean clear glass!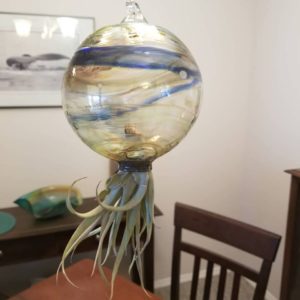 My week has been spent making Tidal Balls, some pieces for some Garden Art, and well terrariums.  I want to create functional.  I wanted something new.  Sometimes – a nerd moment I will walk the garden centers, and look at all the beautiful plants.  I even bought a few for my balcony when I saw the air plants.  Then I found myself on Pinterest.  Anyway – I tried it.  I like it.  I call it the TidalPus.  You know like the Octopus but Tidal for Tideline… I'll stop.  These plants are misted a couple of times a week – no dirt, no fuss.  My kind of plant!
Want to see them in person? Vicki and I will be at the Nanoose Bay Art in the Garden Show June 23 & 24!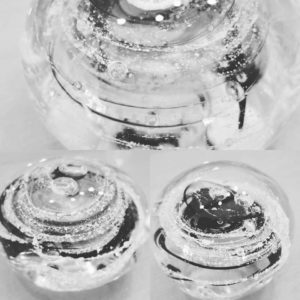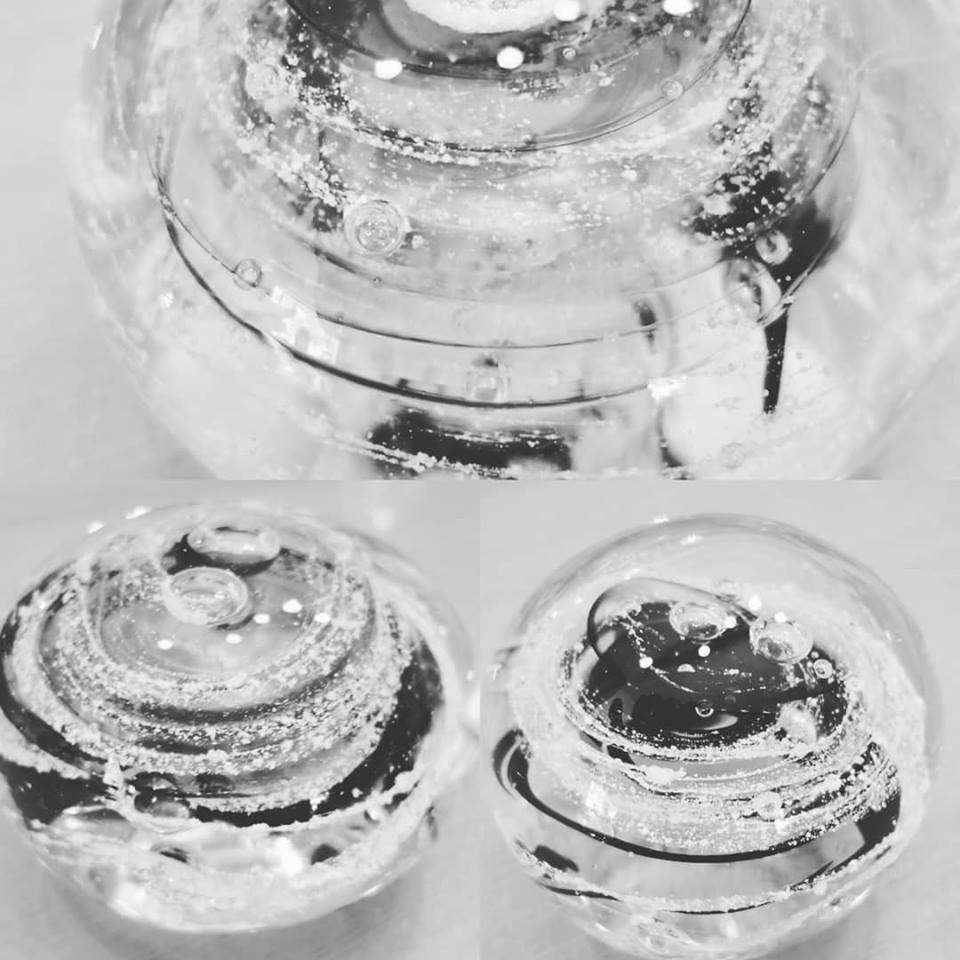 What else have I been up to? Memorials.  I have met some beautiful people that have shared their stories of their loved ones with me.  I feel grateful I can create these treasures for people and maybe help a bit with the healing of their loss.
This week I did some with color, and some without.  All of them turn out beautiful.