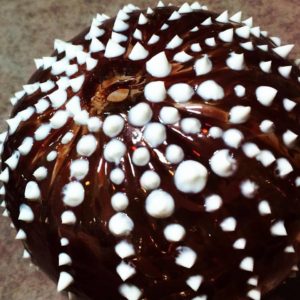 Happy April! We made it through the cold winter with so much (now I can admit) beautiful snow! I love spring – everything is revived, fresh, and colorful! Who wouldn't love spring?!
I blew a little glass back in February – worked a lot on the sea urchins and even some garden art pieces.
Unfortunately I hurt myself in the hotshop – shoulder injury that put me in a sling and light duty for what felt like eternity.  Anyway – the shoulder has improved and I am able to complete the urchins – some are hanging because who wouldn't like a hanging sea urchin and some aren't.  Some are extra large too – because I was in the experimenting mood and that is what I came up with.  Stay tuned on that one because there is more to it.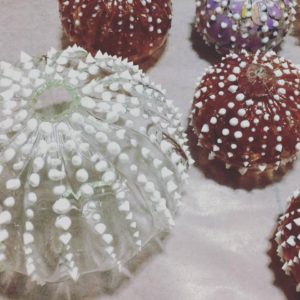 Save the date! June 24 & 25 is the Nanoose Bay Art in the Garden show and guess who will be there! That is right! Vicki & I will be present!