Biography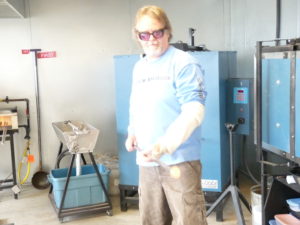 Glen Johnson was born into a large family from Moosejaw, Saskatchewan finally settling in Powell River, BC.  At a young age he set out on his own, to make his mark on the world and make his parents proud.
He graduated first in his class at what was then called Malaspina College earning his automotive and heavy duty mechanics diplomas.  After thirty five years in the trades industry Glen jumped aboard to help his daughter, Toni Johnson where he contributes his talents in wood working, metal workings and has been known to add his assistance in the hotshop from time to time.
Follow us on social media!