After much thought, and community interest my heart said this was the next step for me.  Please visit Unique Memories for more information on creating beautiful memories for our loved ones and furry ones.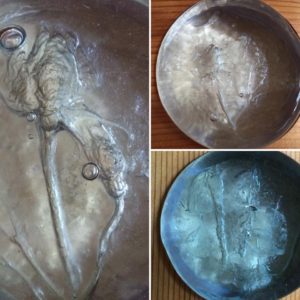 The photo displayed is of some of the flowers from my Grandpa's funeral – the flowers were so pretty, and there was so many of them I wanted to create a memory of all the people who loved him and loved my family enough to send them.  I made garden stakes with the flower impressions for all of his kids, and I made a wall installation for myself of them.  He loved the gardens, mostly roses, and he would laugh when my Nanny complained of the Deer eating her flowers.  That's because he would feed the Deer…
Follow us on social media!