My Dad always says being married to Vicki is like being married to Lucille Ball… because you never know what she's going to get up to and into.  If you know Vicki – she is always trying something new, creating the trend, and coming up with something you'd never think of on your own.

Her last creation lives up to her reputation – candle holders… she has spent months mastering the technique, fine tuning it, experimenting, (in my side of the shop too) only to come up with these beauties.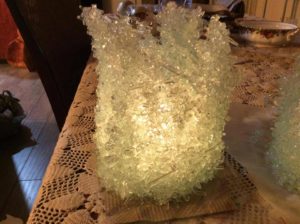 Follow us on social media!